Focus: Installation: your overview on 20 double-page spreads
22 березня 2018
Whether you want to learn about the right means of transport, jigsaws or the right fixing system for old and new buildings, the "Focus: Installation" brochure from VBH – which features a new double-page spread concept – provides you with a quick and application-oriented overview of all the tools and products you need for installing and removing windows and doors – 700 items in a compact format on 20 double-page spreads.
VBH's new brochure concept offers a strictly application-oriented article overview. One double-page spread is all it takes to see everything you need. Customers can view a selection of all the necessary products, sorted by theme – whether personal protective equipment, renovation of old buildings, installation profiles or aluminium exterior window sills. This means that VBH's customers can find the right tool quickly and easily. "We are concentrating on a clear thematic focus and, on one double-page spread, we show a selection of relevant products," explains Thomas Erhardt, VBH's head of marketing. "Readers can see the most important information at a glance; all the other details – including on product variants and accessories – can be found online." The new concept was designed on the basis of customer queries and the results of a questionnaire for VBH's field service team. The customers want to see the entire product portfolio for one application presented in a way that is both concise yet detailed – in the area of installation, for example, everything from pencils and spirit levels to joint insulating tape and roller shutter motors. And the next edition is already being prepared. The "Focus: Front doors" brochure is scheduled for release in the summer.
Multichannel: from the brochure to the website
The new brochures also represent another step on the road towards interconnecting the different information channels: VBH's multichannel concept dissolves the inconvenient boundaries between the website, catalogue, brochure and customer portal. The VBH website has also recently been completely overhauled and streamlined. From online information on the PC or smartphone, customers can now navigate their way much more quickly and easily through the process of ordering the articles they need. The online shop also contains in-depth information about each individual product, including technical data sheets, exact measurements and other details. "Customer can of course call up this information as and when they need it, but the printed version focuses only on the information customers need to search for products and make their choice quickly," says Thomas Erhardt, explaining the concept.
The new "Focus: Installation" brochure is available from VBH's field service team – and, of course, online at vbh24.de. The "Focus: Front doors" is expected to be available online from July 2017.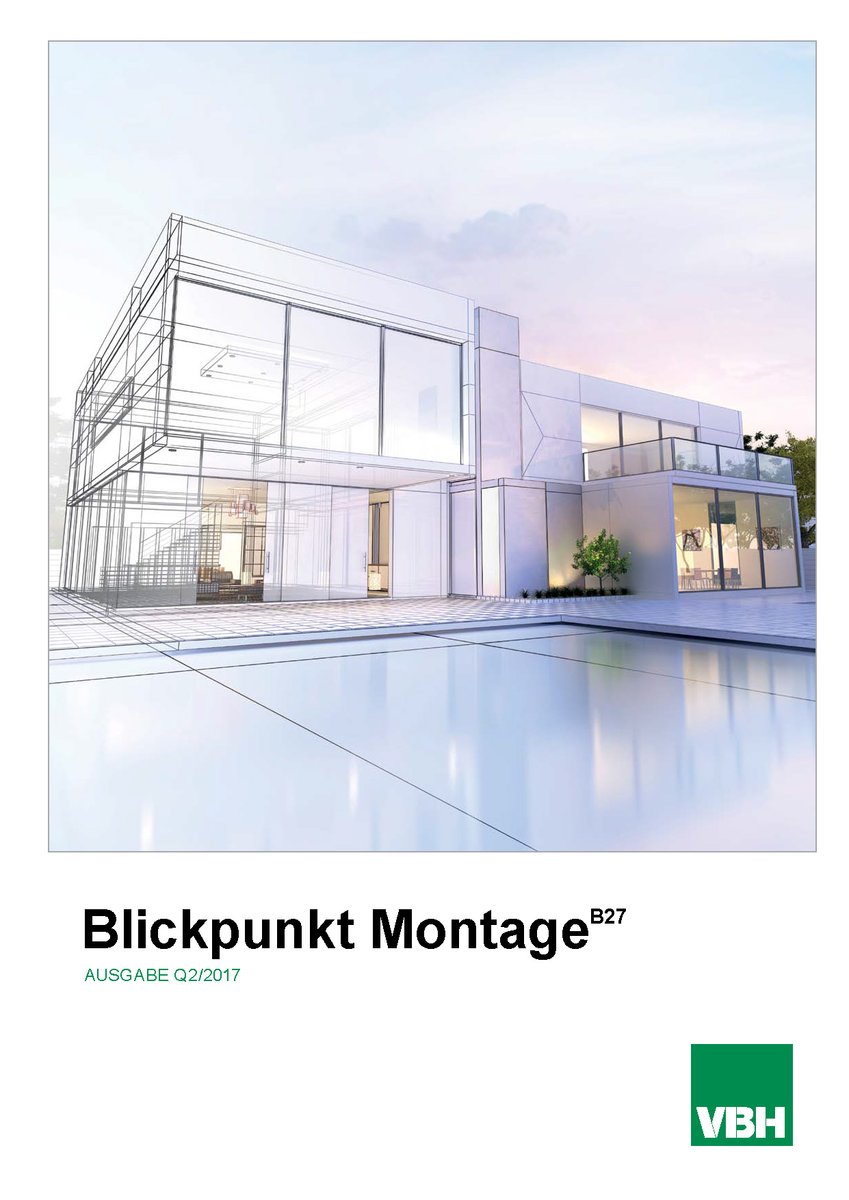 Image 1 : title page
Over 20 double-page spreads, the new "Focus: Installation" brochure from VBH contains a selection of all the tools you need. 700 articles, compactly presented and sorted by product area – from personal protective equipment to screwdrivers.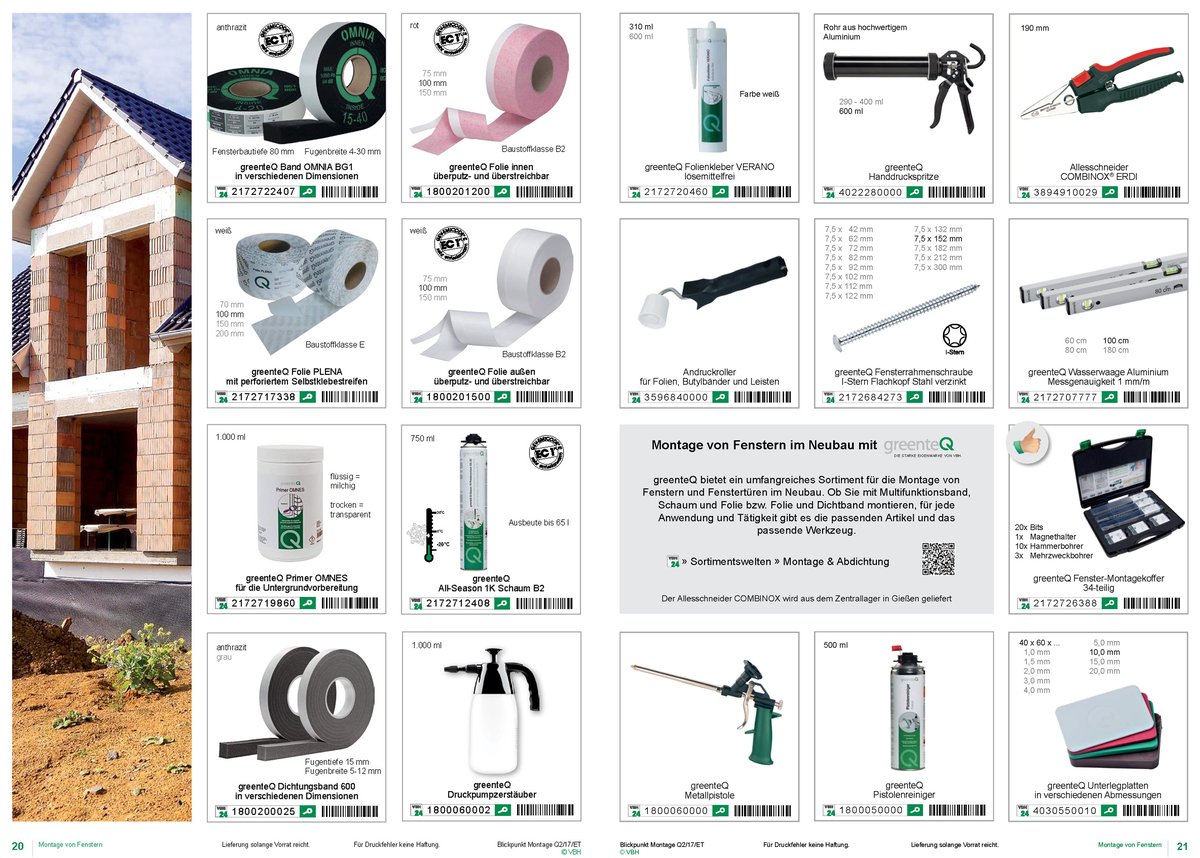 Image 2: double-page spread
Everything you need for installing windows – from joint insulating tape to spirit levels – on one double-page spread.